GROUPSTAGE: MORE THAN JUST A SPORTS LEAGUE.
WE ARE COMMUNITY.
Premier Soccer in New York City.
Group Stage offers inclusive soccer at prime locations. Teams enjoy competitive on field play and laidback everything else. Join a community of players and creatives this season and level up your game.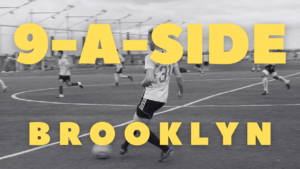 WINTER SEASON SIGNUP | TEAM PROMO ENDS
Good vibes / Great games.
Register as a team or an individual and join some of New York's most storied amateur clubs. We are committed to an optimal NYC soccer experience. Just one reason players and teams return each season.
Community & Club focused leagues.
Varied competition levels. No gender rules.
More matches, longer game time.
Experienced & qualified referees.
Sporting environment, no spoilers.